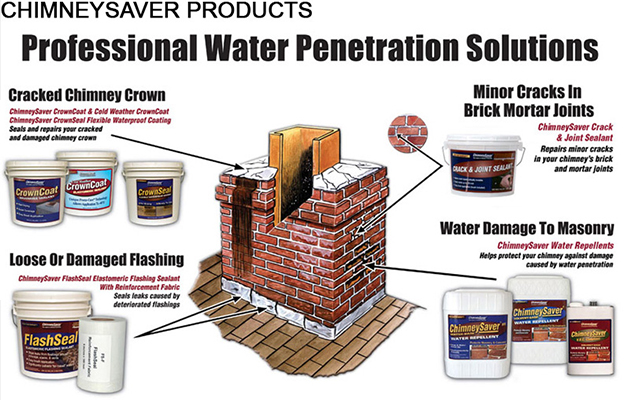 Chimneys of old buildings need more frequent maintenance than masonry less exposed to the weather, but this is often neglected because of difficult access. We at 1-2-C Master Chimney Sweep Ltd. specialise in this kind of work.
What maintenance might your chimney stacks require?
Erosion of mortar between bricks or stones in a chimney can lead to smokiness, dampness, increased fire risk and instability. Mortar joints are most susceptible to weathering at the top of the stack ( weed growth may be symptom), on the sides where it Faces the prevailing wind, or the point at or just below where it passes through the roof. Thatch, therefore, is often best fully stripped around chimneys during re – ridging or more major work to reveal any perished mortar posing a high fire hazard. Mortar for re – pointing or re – bedding bricks or stones should normally be lime – based (with cement), as should that for repairing any defective areas of protective render.
Redundant television aerials and fixings should be removed to prevent corrosion damage to masonry.
1) We can waterproof your chimney stack with our Chimney Saver Water Repellent.
This is the first product developed especially for chimneys. It is 100% vapour permeable, which means it won't trap water vapours that might pass through the bricks when the chimney is in use.
10 years Warranty
100% Vapour Permeable
Non- Glossy Look
Efflorescence/Stain Protection
Mildew/Fungus Resistant
Freeze/Thaw Protection
Water – based and Environmentally Friendly
2) We can repair your chimney flaunching without the need of scaffolding or risk of damaging your roof/ tiles with Chimney Saver CrownCoat.
This is a brush able Sealant that fills larger cracks and voids with patching cement.
15 Years
Permanently Flexible
Completely Cures in 2 -4 Hours
Environmentally Friendly
3) We can clean your hearth or Brick fireplace if it has been stained by soot or smoke with Chimney Saver Fireplace Cleaner.
This is the safest and most effective way to clean your fireplace front. Our Chimney engineer have the experience and specialist tools to apply the product correctly.
Works on nearly all masonry surfaces incl. brick, stone, marble, slate, tile, concrete, mortar, limestone and cultured stone.
Restores the Appearance of Your Fireplace
Environmentally Friendly
No Noxious Odours
Interior/ Exterior Use
4) We can reline your chimney/ Flue with Eldfast Chimney Sealant.
This is a modern ceramic lining and repair and is suitable for use on concreate block, brick and clay flues. Its nominal coating thickness ensures that vital minimum flue measurements are retained.
BRSIA Approved
Suitable for Stoves and Open Fires
Resistant to Thermal Shock
Resistant to Soot Fire
Resistant to Attack by Acid Condensation
Eldfast, a Ceramic Material, does not contain any Lime or Concrete and can therefore withstand Continues Exposure Temperatures
Or we can reline your chimney with Stainless Steel Liners.
Because of our experience in chimney lining we are able to ensure we only use the best quality materials in order to guarantee a safe and long lasting chimney installation.
We use two grades of multi fuel double skinned stainless steel liners for our installations:
316 Stainless Steel Flexible Liner with a 15 year Manufacturer Warranty
904 Stainless Steel Flexible Liner with a 30 year Manufacturer Warranty
5) We also offer a Stove or Fireplace installation Service.
Whether you are looking to refurbish an existing open fireplace, install a stove, or fit an entirely new fireplace we are the specialists. From the very start of your project through to the end we can assess the state of your chimney, provide advice on the options available and carry out all agreed work to fulfil your dream fireplace.
Why choose us to install your stove?
We are HETAS registered Installers
We can Advice on how to choose the Best Stove for You
We can Annually Maintain the Stove
We can Survey the State of Your Chimney is in and Exactly what Work You Really Require
We want you to be happy with your stove or fireplace and use it extensively. The more you use it, the more important it is to have us back to maintain it each year.
Every Chimney is different and requires a tailored package which is why a site visit to carry out a survey is a necessity. At the survey our engineers can talk to you about what you actually want from your chimney and the options available to achieve that.
Before any work is carried out it is a necessity that the chimney is cleaned and smoke tested. So call us today to arrange for an engineer to clean the chimney and carry out a survey.